This is a complete, sequenced, free course,
with unlimited, randomly-generated exercises and worksheets.
It can be used for a year-long high school course,
or a one-semester college course.

You're about to learn that
$\,x\,$ is to mathematics as 'cat' is to English.
The hope is that the next time you find yourself
faced with $\,x\,$, you'll think:
One Mathematical Cat, Please!
and laugh a bit $\ldots\,$
making mathematics a little less stressful,
and a little more fun.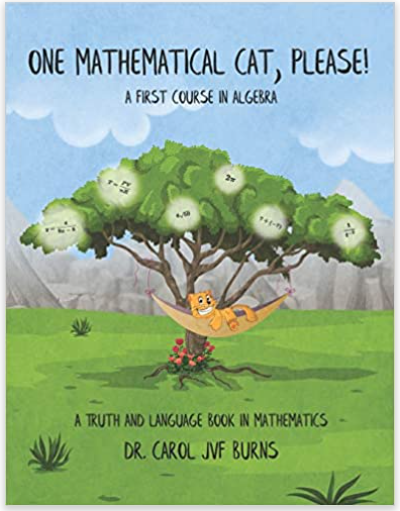 'cat-in-hammock'

Click here for lots more info
on my algebra book.
Buy the book at Amazon.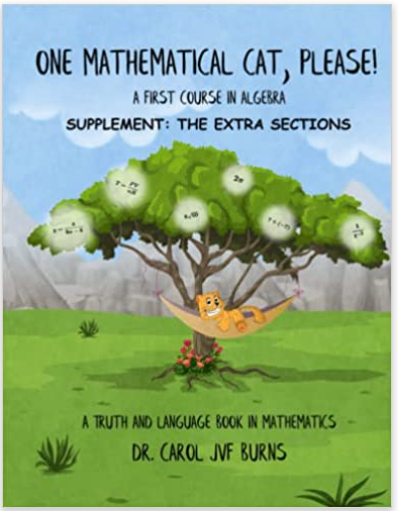 New!! (January 2022)

Supplement:
the Extra Sections